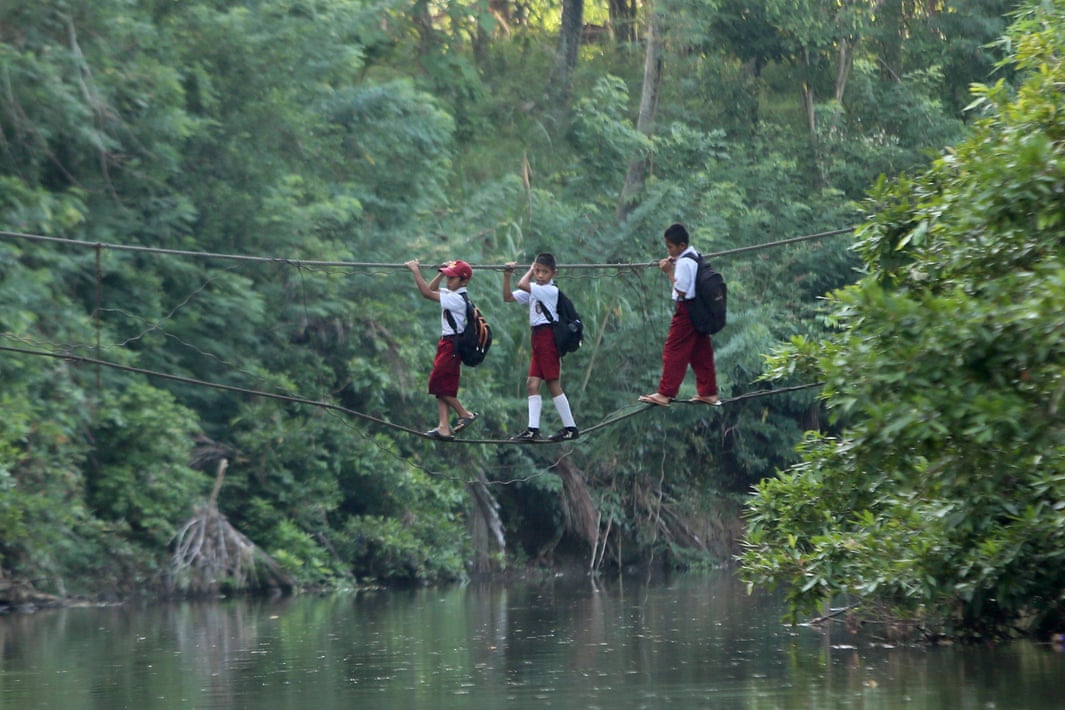 Students are seen crossing a river on a rope on their way to school,
after a suspension bridge collapsed due to rain and flooding.
Bone, South Sulawesi, Indonesia
#Resilience
The Grade 6 students have begun a new unit, #Resilience. This unit is an integrated unit in which Math, Science and Humanities classes work together to study the forces at work on the planet that contribute to natural hazards. As part of our study, we also take a close look at the disaster preparedness cycle gaining knowledge and understanding of action we can take to make our communities more #resilient. Over the course of the unit, we examine case studies of past disasters and assess communities levels of resilience in an effort to make recommendations for ways in which communities can become more resilient in the future.
Today, students are looking at articles profiling recent disasters in their communities of study. While the content is challenging and the statics quite overwhelming, I have been impressed with the high levels of maturity and empathy my students are displaying. Their thoughtful analysis, collective concern, and sincere desire to find solutions to problems confronting their various communities is humbling. I congratulate my students as they showcase the characteristics of truly compassionate, responsible global citizens. Keep up the good work!