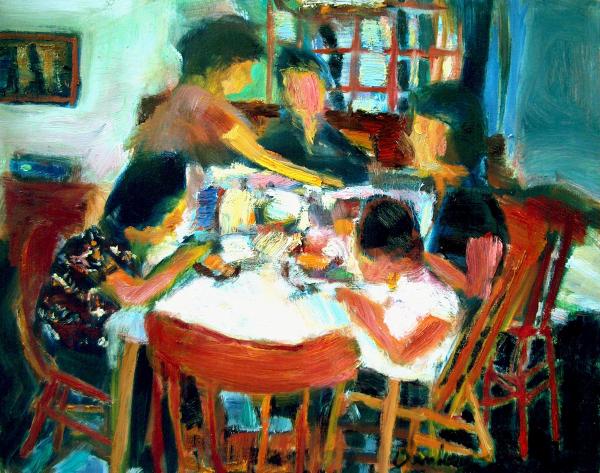 For our slice today, 6B Slicers took inspiration from another slicer's post to capture a moment of our day.
Dinner Time
Currently, I am...
Listening to Millie tell a tall tale about her day.
Nibbling on a piece of cheddar cheese.
Sipping a fizzy ginger beer.
Wearing comfy, friendly, loose fitting clothes.
Reading my daughter's emotions.
Feeling sleepy.
Wanting to stretch out on the couch.
Needing desperately to elevate my feet.
Thinking about changes to come.
Enjoying the calm before the storm.
Image